The Costs of More Fuel Efficient Tires
Moderator, Nov. 17, 10:15 AM
Once tire fuel efficiency ratings are available on tire labels and the Web, won't the smart consumer always buy the highest rated tire model available for his or her car? Not necessarily.
It turns out there's a tradeoff between fuel economy on the one hand, and traction and treadwear on the other. This makes sense: contact between the rubber tread and the road is what uses the energy that consumes fuel. It's called "rolling resistance." Less rubber tread, less rolling resistance and so better mileage, but also shorter tire life and poorer traction.
NHTSA studied the problem and concluded that, while the tradeoff isn't inevitable, increasing fuel economy without sacrificing safety and durability requires newer, higher-cost manufacturing technology, e.g., silicon tread. So consumers face some tough choices: should you spend more on new-technology replacement tires or balance fuel economy against tire life and handling on a wet road?
This brings us back to what should be on the proposed new label. Will consumers easily understand how fuel efficiency, safety and durability are related? One design NHTSA thought about would put all three ratings on the same chart: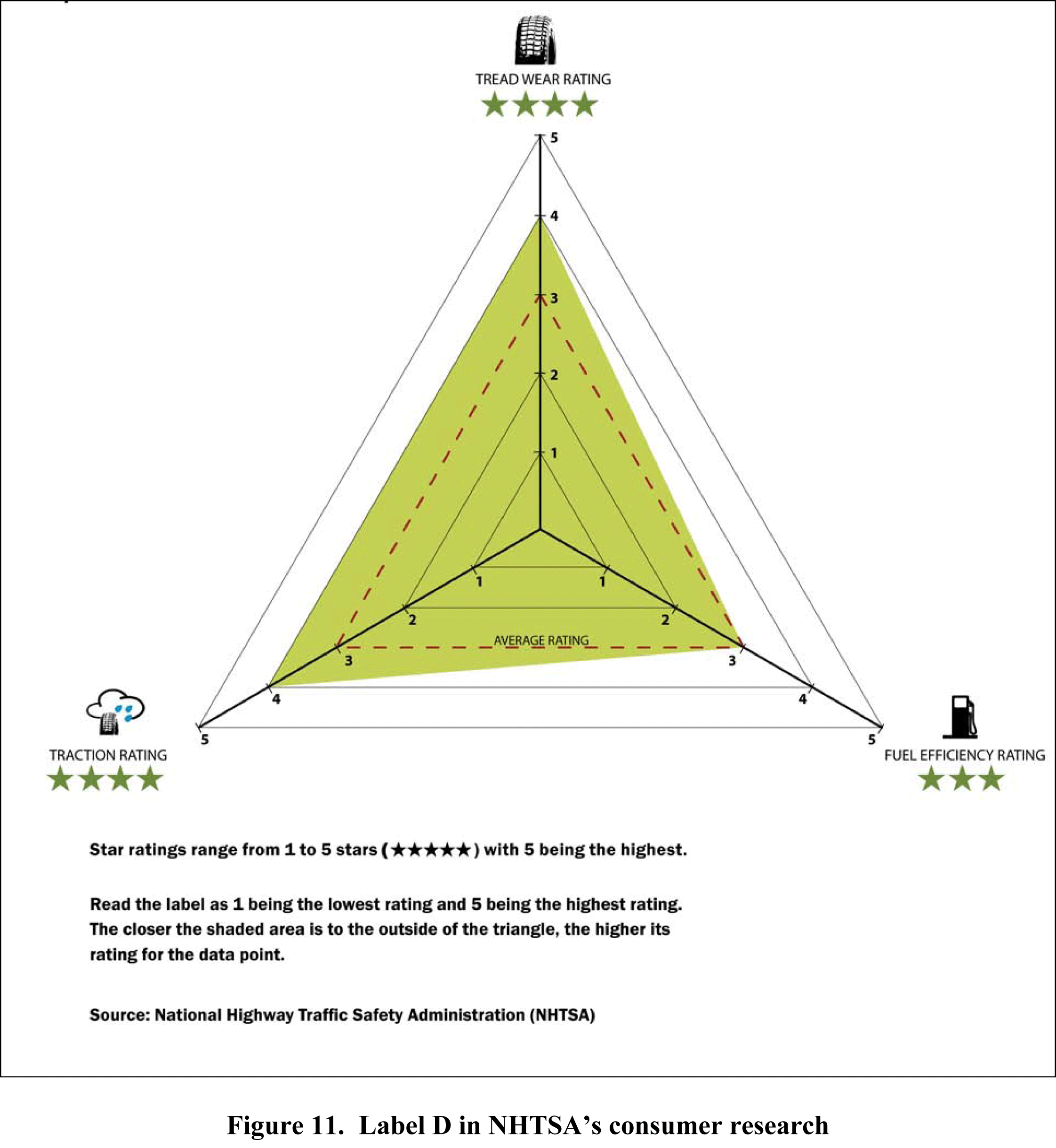 What do you think? Does this label effectively illustrate the tradeoffs between safety, durability, and fuel efficiency? Would a different label design be better? Are there other or better ways NHTSA could help consumers make the best tire model choice for their particular situation?
HAVE YOUR SAY by replying below or DIG IN to learn more about what's behind the types of information NHTSA wants to give consumers. (See earlier posts on the proposed rule here.)
Tags: upcoming