It's Time to Buy Replacement Tires. Do You Know Where Those Ratings Came From?
Moderator, Nov. 19, 2009, 10:15 AM
Did you know there are more than 20,000 different brand/model/size combinations ("SKU"s) for replacement tires sold in the United States?  Here's an example NHTSA gives of one manufacturer's tire lines.  Within each line, models will usually be available in different sizes: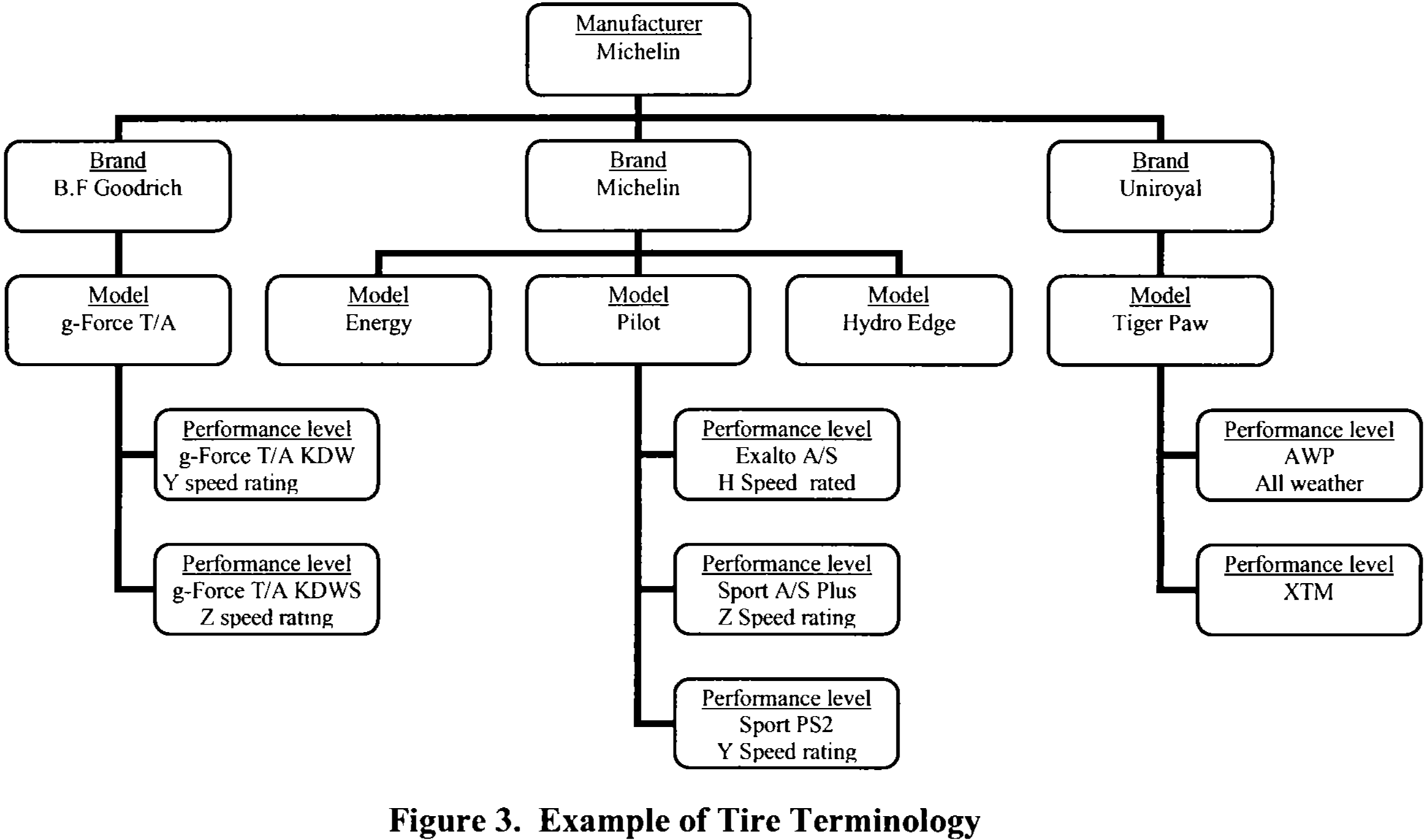 Research done for the California Energy Commission (which is considering a similar consumer education program to NHTSA's) estimated that it could take nearly 3 years to do the lab tests involved in rating all existing tire SKUs.  By then, of course, there would be many new and redesigned versions.  For this reason, NHTSA has tentatively concluded that its new rule would not require a manufacturer actually to test the rolling resistance, wet traction, and treadwear for every type of tire it produces.
So, where would the ratings on the label come from?  Tire manufacturers would be permitted to extrapolate the rolling resistance, traction and treadwear values for a particular version of tire based on actual test values for other tires.
NHTSA would require that each SKU carry its own unique ratings label, but would leave it up to the manufacturer to determine just how many kinds of tires it actually needs to test to develop ratings for all SKUs.
What do you think? Should NHTSA require actual testing for each SKU?  If ratings can be estimated, should manufacturers have to  indicate on the label whether the ratings are based on extrapolation rather than actual testing?
HAVE YOUR SAY by replying below, or Dig In to learn more about the testing procedures required to produce actual ratings data for rolling resistance, wet traction, and treadwear.
Tags: upcoming